Bjørn "Dr.Awesome/Crusaders" Lynne to release new CD "The Void" at TG97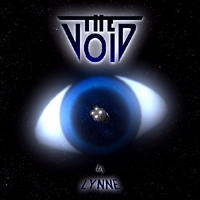 Bjørn Lynne, for many computer-scene people more often known as "Dr.Awesome/Crusaders" will, just like last year, release a new CD album at The Gathering 1997. His new album "The Void" is a vibrant synth rock concept album about a space trip that went ter ribly wrong.
Bjørn Lynne was one of the founding members of the Crusaders, now almost 10 years ago, when the Amiga demo scene was young and full of inspired computer freaks. He soon learned the ways of Soundtracker, Noisetracker and Protracker and made a name for hims elf in the demo scene as one of the most productive and well known "MOD music" writers.
In 1995 Bjørn moved from Norway to England to go into music as a full time carreer - and now in 1997, he has not only made music his living, he has also landed 2 record contracts, for his two separate artist-names, i.e. "LYNNE" and "Dr.Awesome". "LYNNE" r epresents the serious side of Bjørn's music, with a recording deal on the English record company Cyclops and with world wide distribution though Pinnacle, 99th Floor and Griffin Music. On the other side, "Dr.Awesome" is, as Bjørn puts it himself, LYNNE's evil twin brother, who creates far less serious, in-your-face techno/dance/trance music. When appearing under the name "Dr.Awesome", Bjørn has a recording deal with the small Austrian record company TRSI Records, which is also a direct descendant of the o ld Amiga demo scene.
Bjørn is also a composer for game soundtracks; some of the best known games he has written the music for lately is the entire "Worms" series ("Worms", "Worms Reinforcements", "Worms United"), "X2", the final word so far in Playstation shoot'em up games, "Alien Breed 3D" and many other games. At the time coming up to TG97, Bjørn is working on the music for no less than 5 different games at once. No wonder he is a self admitted workaholic.
The Gathering is one of the few times when Bjørn gets to take time away from work and just enjoy the company of old friends and fellow scene-freaks. He will be present during the entire period of TG97, selling his new and older albums for 150,- NOK per CD and talking to everyone who stops to say hello.
You can write email to Bjørn at bjorn@team17.com or visit his own web page with lots of music and other goodies at http://www2.team17.com/~blynne.
LYNNE - "THE VOID"
| | |
| --- | --- |
| 01. Into The Void | 09:22 |
| 02. All Life Is One, Part 3 | 05:28 |
| 03. Electroglow | 05:03 |
| 04. Dar Shan | 05:55 |
| 05. On The Edge? | 05:02 |
| 06. Truth or Sanity? Part 3 | 02:06 |
| 07. Relentless | 12:12 |
| 08. Signals | 07:38 |
| 09. Who Knows | 06:34 |
| 10. The Nothing | 14:01 |

Total time 73:13
---
All music composed & arranged by Bjorn Arild Lynne (bjorn@team17.com)
Except "Who Knows" originally composed by Seppo Hurme (shurme@icenet.fi) in 1989 - rearranged, remixed, revamped and reanimated by Bjorn A. Lynne 1996 - with kind permission from Seppo.
Bjorn Arild Lynne: Programming, keyboards, guitar and bass guitar.
Recorded in Studio17, West Yorkshire, England, 1995-1996.
Cover artwork by Tobias J. Richter / The Light Works. (tobias@thelightworks.com)
Here is the story behind "The Void" as Bjørn explains it
"There is a man inside my head. This man lives in the 23rd century and one day on a routine freight mission, all the controls in his space shuttle suddenly seem dead. The shuttle just keeps going straight on, heading into unknown space at many times the speed of light. The man is alone in the shuttle and he has provisions to last him a lifetime. He has no real hope of ever seeing another living person, yet his primal instincts will not let him take his own life. So he is faced with a lifetime of floating into space, much deeper than any other human being has ever been - he will go places that is beyond his wildest dreams, and he will see things that no one else has ever even imagined. Yet he will never be able to tell anyone. And he knows he will never stop. Even after his death, the shuttle will keep going, and in a hundred billion years, he will still be going in the same direction. Where will he be? I sometimes wonder what goes through this man's head as he looks out his window, into the void. This is the man in my head, and this album is about him."

Bjørn Lynne - 1997